This Is Why You Should Be Baking with a Cast Iron Skillet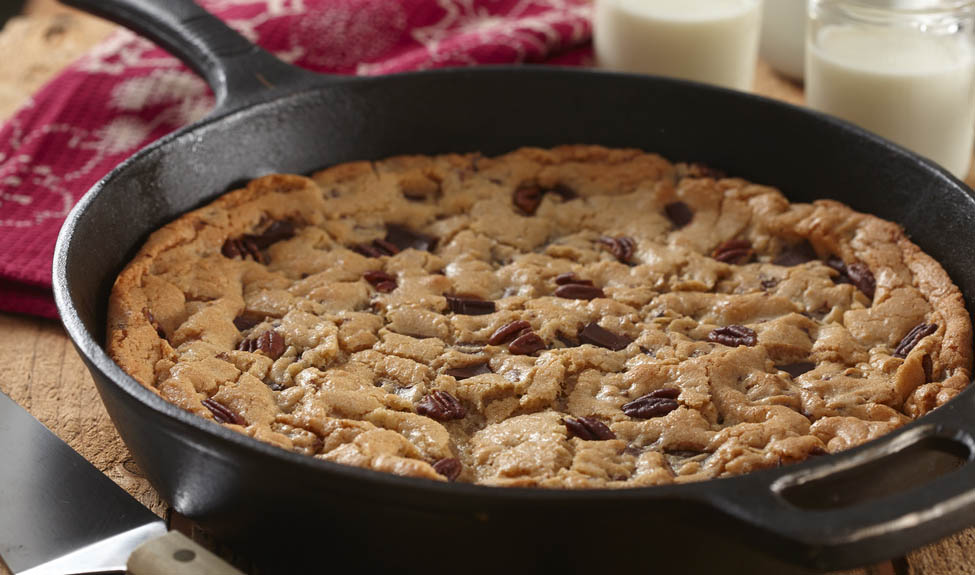 While a cast iron skillet is an incredible tool to help you get dinner on the table, I'd argue it's equally useful when it comes to desserts; these days I find myself using it more for baking brownies and apple crisp then searing steaks. In fact, a cast iron skillet really can be a key tool in helping beginners become better bakers. Why is that? Here are four reasons.
1. It Gives You More Control
Since a cast iron skillet can be used on both the stovetop and in the oven, you utilize both functions to help control the baking process from start to finish. The apples in an apple crisp can often remain too crunchy when tossed directly in the oven in a baking pan, but if you make that crisp in a skillet, you can sauté the apples first before adding the crumble topping and transferring the pan to the oven, which ensures the fruit will be cooked just to your liking.
Or, if your cornbread never achieves a golden, sturdy crust when made in a baking pan, you can use a cast iron skillet instead. Get the pan nice and hot, then pour the batter in and transfer it to the oven. The hot pan will help create the ultimate crisp top.
2. It Makes Things a Lot Less Messy
A cast iron skillet keeps that pile of mixing bowls from accumulating in your sink, which is something both novice and seasoned bakers can get behind. With its ability to be used on the stove first, before going into the oven, you can do things like melt the chocolate for brownies and make the caramel for a classic French tarte tatin right in the pan before adding the other ingredients and baking.